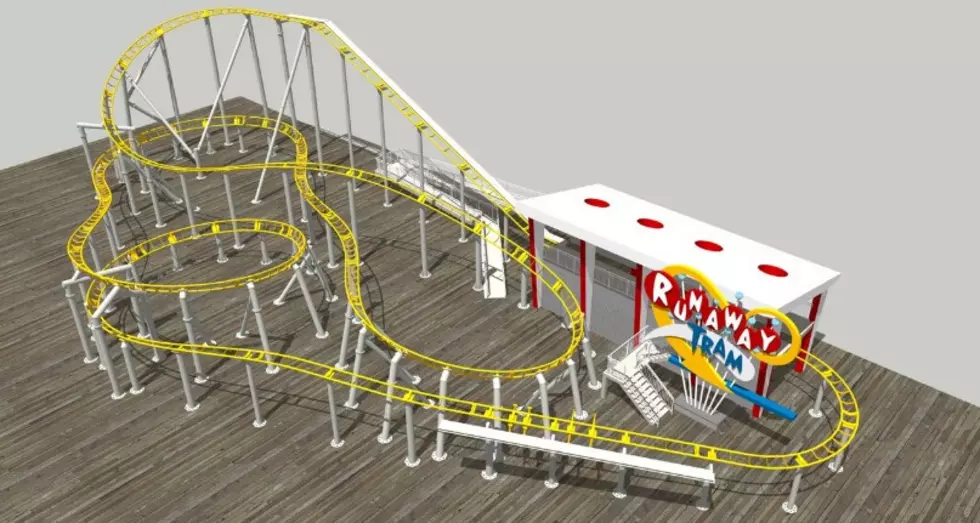 Morey's Piers Announces New $4M Roller Coaster for 2019
Runaway tram/Morey's Piers
Morey's Piers announced Friday it will build a new family-friendly roller coaster, the Runaway Tram, on Surfside Pier.
The "Runaway Tram" is inspired by the famed Wildwood Sightseer Tramcar and succeeds the Flitzer Roller Coaster, which closed last September after a 35-year run.
The Morey's Piers touts its new roller coaster as a part of Morey's 50th anniversary celebration on the Wildwood Boardwalk...
You thought the boardwalk tramcar was out of control…wait 'til you see this family-friendly coaster. All new for 2019, it's here to kickstart our 50th season celebrations. We just know that little Bobby and sister Sally are going to want to queue up again and again for this exhilarating ride with a fun theme.
The Runaway Tram, a $4 million project, will rise 40 feet before twisting and turning along 922 feet of track. The ride features one train with 10 two-person passenger cars and will require a reconfiguration of Surfside Pier.
With the addition of the new ride, Morey's Pier will have seven roller coasters as part of more 100 rides and attractions spanning six beach blocks.