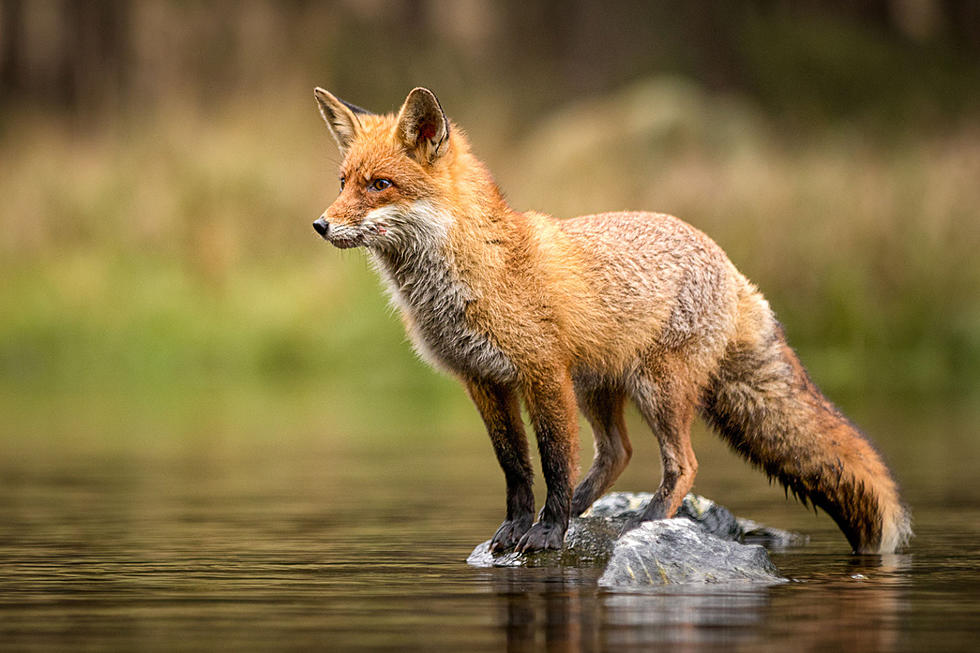 More and more foxes being spotted all over New Jersey
Adobe Stock
People from all parts of New Jersey are seeing foxes roaming through their neighborhoods. They can even be found in densely populated urban areas.
Recently a spate of posts on social media has warned of foxes around their yards, complete with video and pictures. The males are particularly active right now rummaging for food for their kits(baby foxes). The females give birth in spring and the males typically go out hunting for food.
About two weeks ago people started gathering near the beach and the northern end of Ocean Grove to watch a group of foxes who made a den out of some discarded boards on the beach.
If you're wondering what they would be doing on the beach, there's a simple answer. One of their favorite foods is ground-nesting shore birds and turtles.
Fox predation can cause a negative effect on populations of ground-nesting species, such as shorebirds, gamebirds, waterfowl and turtles, many of which are listed as threatened or endangered in New Jersey.
While they pose almost no threat to humans they can go after small pets. Lots of people are now raising chickens in backyards all over our state, so you have to be mindful of foxes on the prowl this time of year for that too.
Here are some tips to keep small pets safe. Keep cats indoors, especially at night. Provide protection with a predator-proof kennel or fence (6-foot-high fencing with the bottom extending two feet underground, to prevent digging).
Keep dogs leashed and supervised in open, well-lit areas and light your yard. Store pet food indoors or at least in a fox-proof container and when walking your dog, avoid fox den sites. 
If followed or approached by a fox, get your pet safely inside but do not run or turn your back. If you can't go inside, act aggressively by shouting, waving arms, or throwing objects to reinforce the threat.
Those seeking further protection may consider carrying an air horn or pepper spray. There was one in my yard last spring in the early morning even though I live on a busy county road.
Keep an eye out for these cute little creatures this time of year!
LOOK: Here are the states where you are most likely to hit an animal
Hitting an animal while driving is a frightening experience, and this list ranks all 50 states in order of the likelihood of such incidents happening, in addition to providing tips on how to avoid them.
Opinions expressed in the post above are those of New Jersey 101.5 talk show host Dennis Malloy only.
You can now listen to Dennis & Judi — On Demand! Hear New Jersey's favorite best friends anytime, anywhere and any day of the week. Download the Dennis & Judi show wherever you get podcasts, on our free app, or listen right now.
Click here to contact an editor about feedback or a correction for this story.
8 sharks you may find off New Jersey's coast