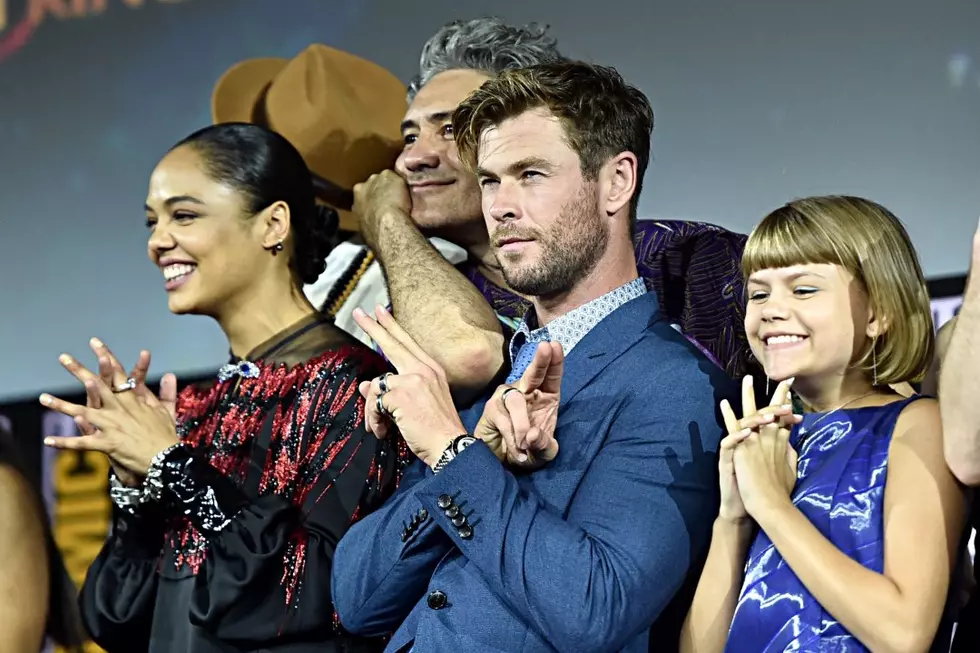 Marvel Dropped Its MCU Phase Four Plans During Comic-Con and Fans Are Freaking Out
Alberto E. Rodriguez, Getty Images for Disney
At San Diego Comic-Con over the weekend, Disney's Marvel Studios announced Phase Four of its Marvel Cinematic Universe, which will include ten new films and television shows.
Cast members from the newly announced television shows and films were on hand to reveal the big news.
Projects with announced release dates include:
Black Widow (May 1, 2020)
Falcon and the Winter Soldier (Fall of 2020)
The Eternals (Nov. 6, 2020)
Shang-Chi and the Legend of the Ten Rings (Feb. 12, 2021)
WandaVision (Spring of 2021)
Doctor Strange and the Multiverse of Madness (May 7, 2021)
LOKI (Spring of 2021)
What If...? (Summer of 2021)
Hawkeye (Fall of 2021)
Thor: Love and Thunder (Nov. 5, 2021).
The panel revealed that Natalie Portman will play the first-ever cinematic female Thor in the upcoming film, Thor: Love and Thunder. The MCU will also have its first openly LGBTQ+ character, Valkyrie, played by Tessa Thompson.
Mahershala Ali appeared on stage and announced that he was cast as the lead for the upcoming Blade film. A release date or time frame for the film has not been released.
Marvel Studios President, Kevin Feige, also announced that Black Panther 2, Guardians of the Galaxy Vol. 3, Captain Marvel 2 and The Fantastic Four will be "coming."
With all of the major news, fans were not prepared. Take a look at some of the best reactions, below!
Pop Stars and the Superheroes They Remind Us Of