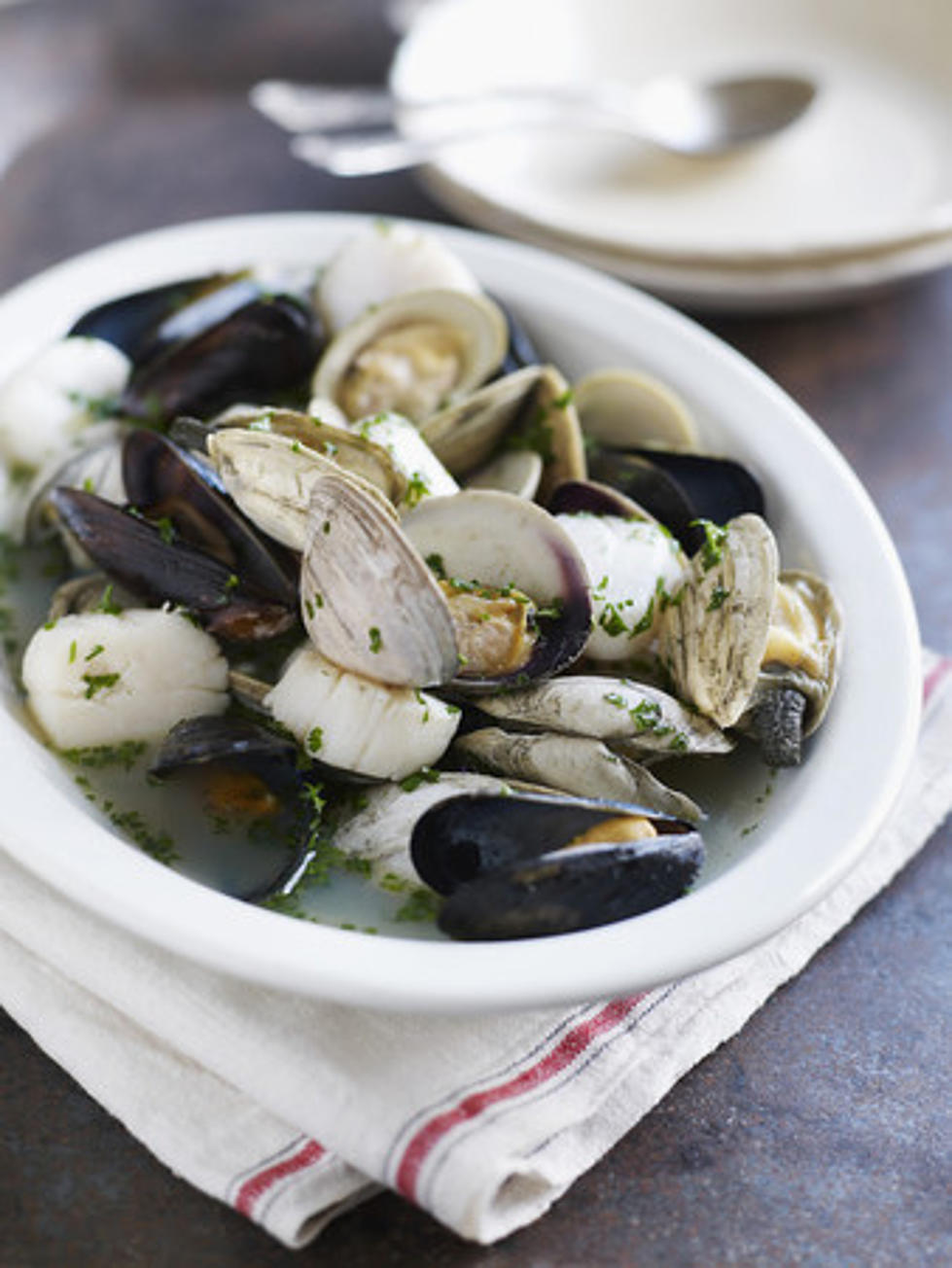 Love Clams, Get Your Seafood On at this Annual NJ Event
Alexandra Grablewski
When summer rolls around it's all about the scallops for me. The seafood is the freshest here in the Garden State.

We love seafood in New Jersey and we know how to celebrate it. Street festivals, food truck festivals, music festivals, and seafood festivals make New Jersey very special.
What is the annual New Jersey event all about seafood and clams?
It's ClamFest. ClamFest is a street festival and a New Jersey tradition for the summer. ClamFest is in Highlands, NJ. The street festival takes place this year August 4th and August 5th.
ClamFest takes place in Huddy Park in Highlands. There are all kinds of activities for the family, music, street vendors, and clams. Tons and tons of clams and delicious seafood.
What makes this festival so cool is that the entire community comes together for two days to celebrate the popular clam.
There is no better place to enjoy it than beautiful Highlands, NJ, where the entire town hosts a festival dedicated to the mighty clam each August.
Huddy Park, 329 Bay Avenue in Highlands, NJ. For more information on ClamFest 2023, click here.
Are clams your favorite? I have friends that head to this ClamFest every year and they tell me it's bigger and bigger every year. But it's just not clams. Literally, get your seafood on, they have a lot to choose from.
Seafood vendors come from all over the state with their delicious food. The park is filled with vendors and so much more. ClamFest has great bands for their music and according to onlyinyourstate.com, it's one of the best free concerts in New Jersey.
Quiz: Do you know your state insect?
Stacker has used a variety of sources to compile a list of the official state insect(s) of each U.S. state, as well as their unique characteristics. Read on to see if you can guess which insect(s) represent your state.
QUIZ: Can you identify 50 famous companies by their logos?
How well do you know the logos of 50 of the world's most famous companies? Keep scrolling to see if you can guess which icon belongs to which brand.