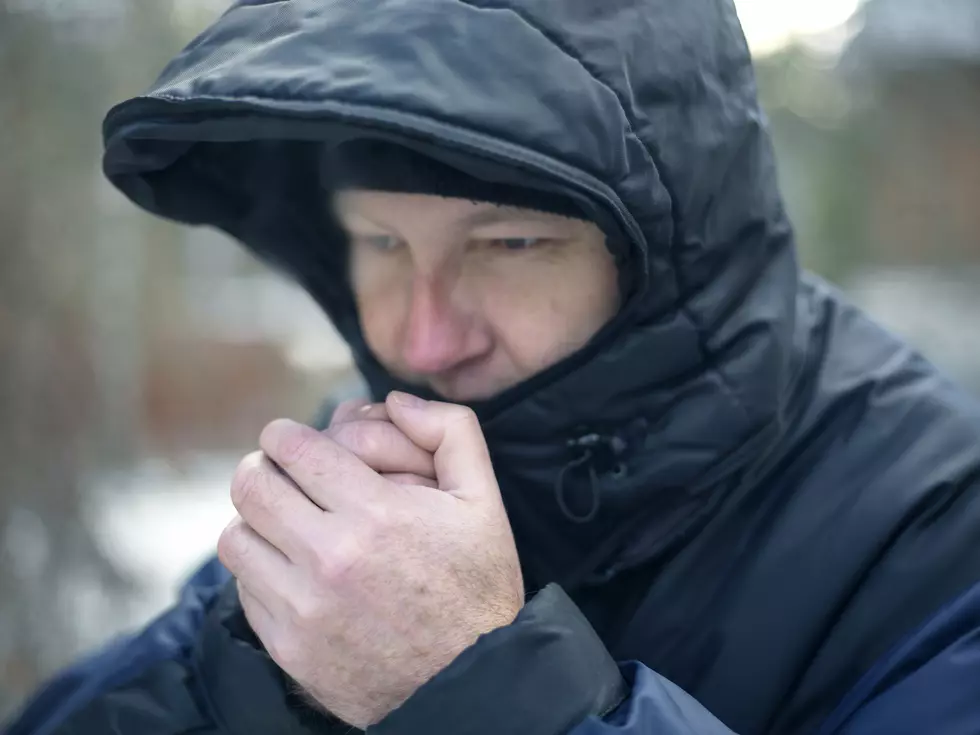 List and Information on South Jersey Warming Centers
Getty Images/iStockphoto
Winter is just about to breathe its icy breath down our necks. We have already experienced plenty of cold temperatures which has prompted a Cold Blue here in New Jersey. Let's start with what a Code Blue is, which according to Camden County is, "A Code Blue is called when the temperature is 25 degrees or lower without precipitation or 32 degrees or lower with precipitation." There are many locations throughout the area for people to go overnight to keep warm.
During a Code Blue, "...a network of agencies throughout New Jersey helps people obtain shelter, food, and clothing," according to NJ 2-1-1. There are hotlines to call and places to go during such a situation throughout South Jersey and the entire state. Many municipalities offer transportation to warming centers.
Absecon: 609-641-0667
Atlantic City: 609-347-5466
Brigantine: 609-266-7414
Buena Boro: 856-697-2810
Buena Vista Township: 856-697-2100
Corbin City: 609-823-7917
Egg Harbor City: 609-965-1200
Egg Harbor Township: 609-926-2651
Estell Manor: 609-476-2692
Folsom Borough: 609-561-3178
Galloway Township: 609-652-3705 ext. 206
Hamilton Township: 609-625-2700 ext. 560
Hammonton: 609-561-4000
Linwood: 609-927-6161
Longport: 609-822-2141
Margate: 609-822-1151
Mullica Township: 609-561-0064
Northfield: 609-641-2832 ext. 134
Pleasantville: 609-484-3667
Somers Point: 609-927-6814
Ventnor City: 609-823-7919
Weymouth Township: 609-476-4441
County residents can sign up to receive information and alerts via email concerning a Code Blue. To find a shelter during a Code Blue residents can call (856) 764-6945, ext. 6128 or ext. 6122.

Enter your number to get our free mobile app
Camden County has a long list of warming centers throughout the county including select libraries, borough halls, municipal buildings, hospitals, senior centers, etc. The county suggests calling the Camden County Department of Health and Human Services at (800) 999-9045. Find a list of locations that serve as warming centers during a Code Blue at CamdenCounty.com.
Cumberland County has the M25 Initiative which provides aid to the homeless. They provide two warming centers as well as transportation. St. Andrew's Church in Bridgeton is open from 6 PM - 6 AM during a Code Blue and Trinity United Methodist Church in Millville is also open 6 PM - 6 AM during a Code Blue. A bus has provided transportation in the past from Vineland to Millville. The hotline for information is 1-888-410-3973.
Residents of Ocean County can find a long list of resources via the county's website. The county offers transportation, warming centers, food/nutritional services, emergency services, and more.
A Facebook page is available for updates on Code Blue conditions and warming centers. First Assembly of God Church in Carney's Point opens as a warming center during a Code Blue.
For information on Code Blue services for the entire state visit NJ 2-1-1.