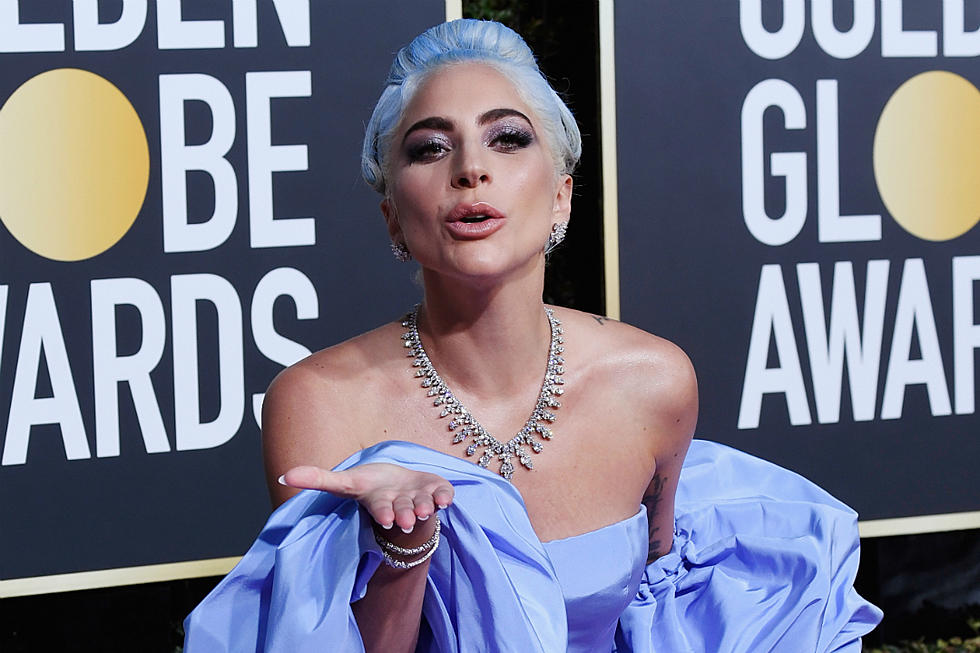 Lady Gaga's 'Stolen' Golden Globes Dress Is Being Auctioned Off by a Hotel Maid
Frazer Harrison, Getty Images
Lady Gaga's 2019 Golden Globes dress is reportedly up for auction, but it may have been stolen.
According to TMZ, a maid at the Beverly Hilton Hotel claims she found the periwinkle Valentino gown the singer wore to the awards show this year (where she won for Best Original Song in A Star is Born) while cleaning her room after she checked out.
Apparently, Gaga left the dress behind so the housekeeper brought it to the hotel's lost and found. However, when no one claimed it, she took it and put it up for sale. The gown is currently up for auction on Nate D. Sanders' site and is going for $8,000 (the minimum bid).
The housekeeper even included a letter with the dress to explained the situation:
"Hello, my name is Sara. I work as a Housekeeper at the Beverly Hilton Hotel. I'm always present working in the Golden Globe events on January every year for 24 years. The artist "Lady Gaga" left me this dress that she used for the day or the awards. I turned in the dress to lost and found on the 8th of January 2019. After the time legally held [...] they gave it to me as a gift from her and today I want to auction the dress."
But it turns out, the dress didn't even belong to Gaga. It was loaned to her for the event but never returned. TMZ reports "someone from Valentino made an incident report with Beverly Hills Police on Friday about the missing dress" and that the issue is being dealt with privately.
As of right now, Gaga has yet to comment on the matter.
2019 Golden Globe Awards Red Carpet