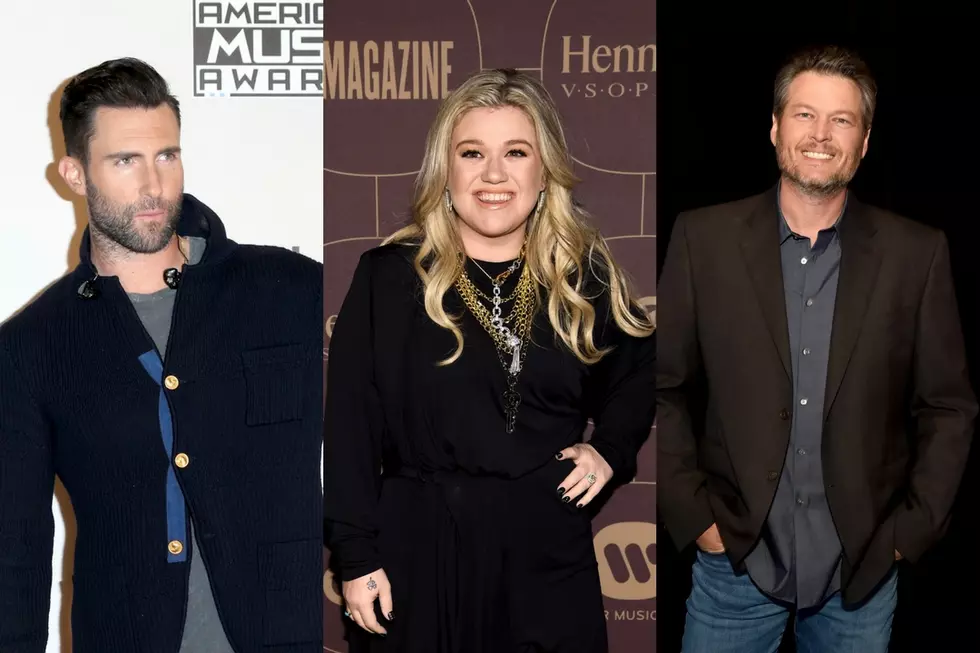 Kelly Clarkson + Blake Shelton Once Made Adam Levine Cry
Frederick M. Brown/Getty Images; Dimitrios Kambouris/Getty Images; Alberto E. Rodriguez/Getty Images
During an appearance on The Tonight Show Starring Jimmy Fallon, Shelton recalled a New Year's Eve several years ago when the three had gone out drinking in Oklahoma. Levine was performing at a casino nearby Shelton's ranch, and the country singer had invited Clarkson along to "make fun" of the Maroon 5 frontman. After the concert — and a few drinks — they hitched a ride with a designated driver, and were surprised to be pulled over by a police officer.
"Not that we don't respect the police, but we knew we hadn't done anything wrong," Shelton explained. "So, you can be a little cocky, or you know, at that point….Adam didn't see it that way because Adam is from Los Angeles, where you don't talk back to the police. And in Oklahoma, if you've got a good point, you do sometimes, you know?"
So, Shelton continued, he and Clarkson gave the cop a hard time. "Especially Kelly," he said. "She was ribbing this guy. He had a mustache that wasn't cool looking."
Levine, however, did not find it funny, and was apparently convinced they were all going to jail. "He was like, 'Kelly, shut up! Kelly, shut up,'" Shelton said, his voice cracking to imitate Levine choking up. "It got intense."
See Shelton tell the story in the video above.
19 Dynamite Singers Who'd Make Compelling 'American Idol' Judges