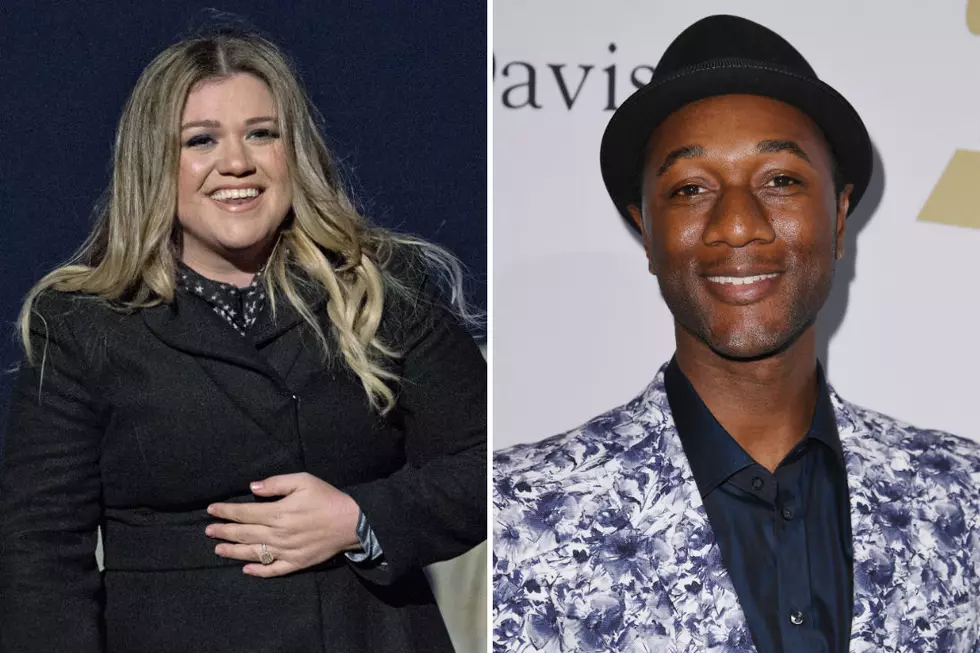 Kelly Clarkson + Aloe Blacc Go Full Throttle Soul Pop on Wistful 'Love Goes On'
Kevork Djansezian, Getty Images
Clarkson, who announced in June 2016 that her next LP will be the bluesy record she's been dying to make for years, gives a nod to her big-voiced American Idol roots with "Love Goes On," a new duet released today (February 24) with Aloe Blacc. Straight from the soundtrack for The Shack, which hits theaters on March 3, the song is wistful soul at its most relaxed and powerful, and includes harmonizing that's as warm as dusk sun.
"In my dreams you would come to me / Through the door, like before / When I wake, every breath I take / Is for you, that would do," Clarkson croons alongside breezy percussion and assenting guitar strums.
Clarkson told Entertainment Weekly in September 2016 that recording her new album had awakened her inbuilt musical instincts, and that she'd even begun to surprise herself with how naturally she'd been laying down tracks.
"Well, I've actually always wanted to make this album and I just haven't been able to," she said. "While it is still pop, it's way more soulful. Even the producers that have worked with with me before, Greg Kurstin and Jesse Shatkin, [are amazed]. I literally just got a long email from Jesse going, 'Oh my gosh! Why have you not made this record yet?' Because the sound is so innate in me."
Look Back at 25 Things You Never Knew About Kelly Clarkson: