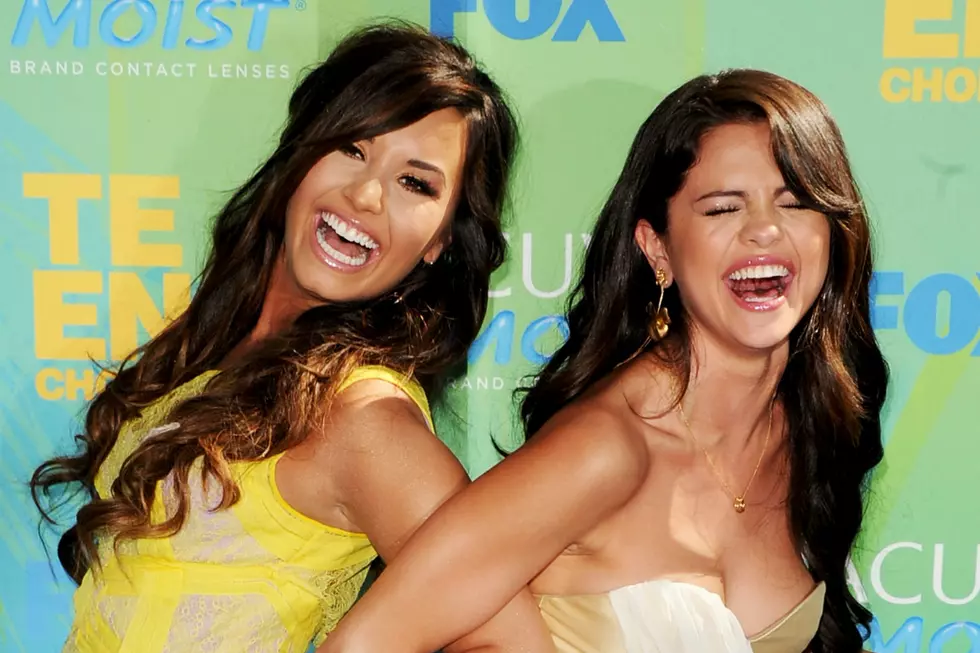 'Jeopardy!' Contestant Mistakes Demi Lovato for Selena Gomez
Jason Merritt, Getty Images
A woman named Lindsey Shultz was competing in the Tournament of Champions alongside other winners from past episodes when host Alex Trebek asked a pretty easy pop culture question worth $400. "In 2013, this actress and singer had a best seller with Staying Strong, a book of affirmations," he said.
Contestants were even shown a photo of the "Sorry Not Sorry" singer, however, none of them were able to successfully identify her. Shultz gave it her best shot but mistakenly responded with "What is Selena Gomez."
Check out the Jeopardy! moment in the video, below:
Though both Lovato and Gomez are singers and former Disney Channel stars, it's pretty easy to identify who's who. Unfortunately, that wasn't the case for these champions, who can probably admit that pop culture is not their strongest category.
Meanwhile, the singers haven't been on the best of terms in recent years. They were once best friends, but the pair have gone through many ups and downs, as well as made new friends and dated different people, which ultimately led them to grow apart.
The most recent update of their friendship was Gomez revealing she reached out to Lovato after her overdose last summer. "All I'm saying is, I reached out personally. I didn't do a public thing. I didn't want to. I... I love her. I've known her since I was seven. So... it's... that's what I'll say," the "Lose You to Love Me" hitmaker told Elle magazine.
12 Female Celebrity Friendships That Have Outlasted the Spotlight