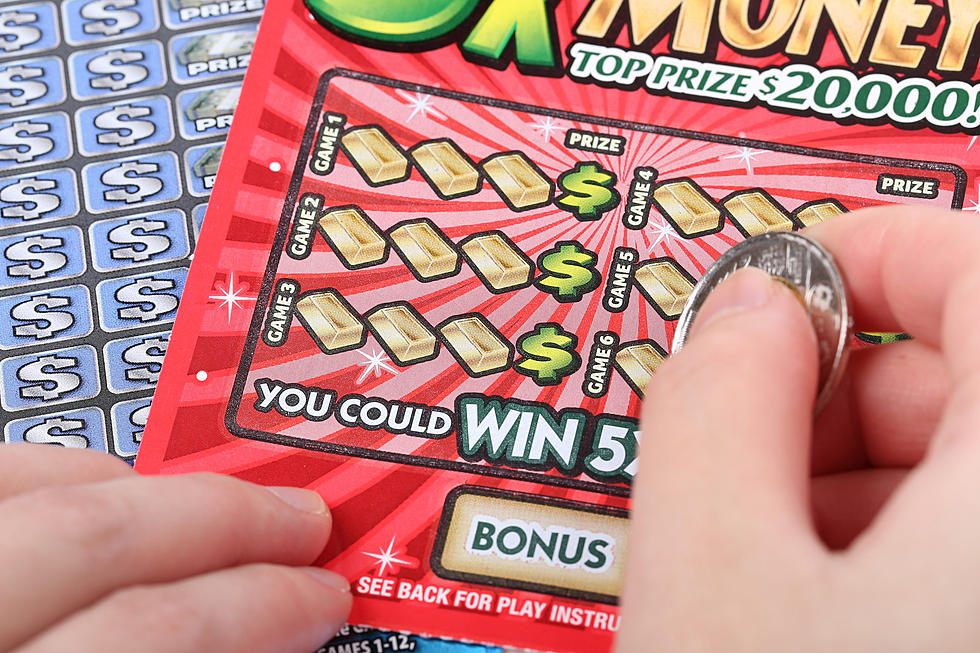 Jackpot! Ocean County NJ Wawa Sells Lottery Ticket Worth More Than $500,000
payphoto/thinkstock
Someone who bought a lottery ticket at a Wawa in Ocean County is more than a half-million dollars richer.
A Jersey Cash 5 ticket bought for the Friday, September 17th drawing matched all five numbers, according to NJLottery.com, making it worth $510,128.
That's ONE LUCKY TICKET and life-changing money!
The winning ticket was purchased from the Wawa store at 116 Brick Rd. in Bricktown. The winner probably had no idea they'd walk in spending just a few bucks and come out a half-millionaire. We should all be so lucky.
And, hey, because that Wawa sold the winning ticket, the store gets rewarded, too, to the tune of $200,000.
The winning numbers from Friday's Jersey Cash 5 drawing are: 05, 06, 15, 17, and 21; XTRA number 02

Speaking of luck, it was indeed a lucky lottery weekend in New Jersey with a $1,000,000 Mega Millions ticket sold at Pat's Deli in Belleville, Essex County, and another $1M ticket sold at Cigar at Cibao in Perth Amboy, Middlesex County.
The New Jersey Lottery always says, 'Anything Can Happen in Jersey.' So, believe you can win just like these three lucky players!
15 Hot Toys for Christmas 2021
What do kids want for Christmas this year? Santa Claus certainly wants to know. Here are 15 toys that'll be hot this holiday season.
Do you remember these 17 legendary reporters and anchors from Channel 6 in Philadelphia?
Let's take a trip back in time and see how many of these reporters and anchors from Channel 6 that you still remember...
Top Ten Eagles Wide Receivers in Franchise History