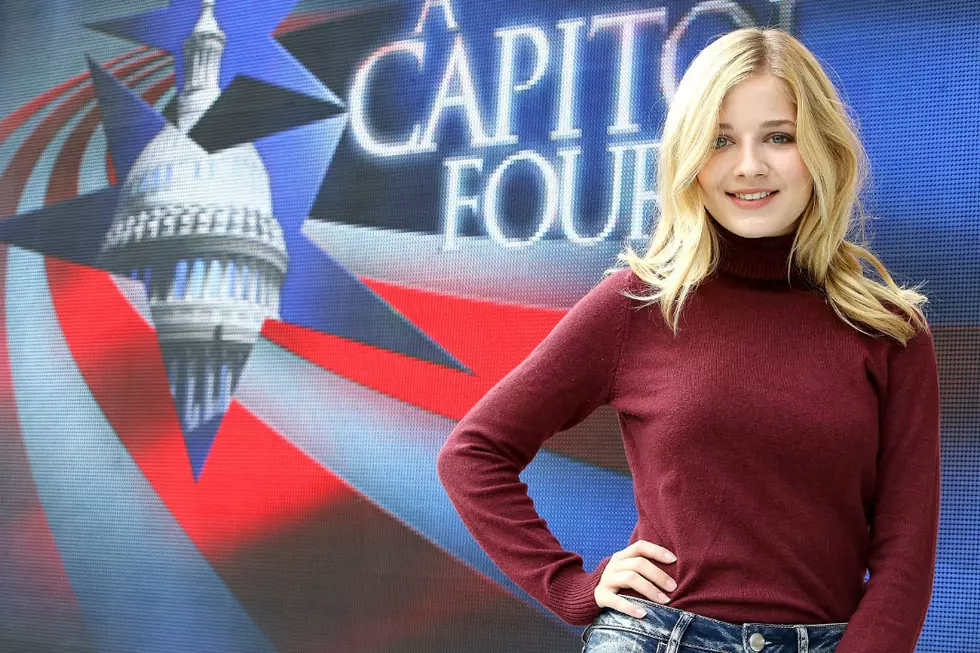 Jackie Evancho Confused by Inauguration Backlash, Says Gig Is 'For My Country'
Paul Morigi, Getty Images
In an interview with The New York Times, Evancho says she considers the set a patriotic duty, and urges anyone who's been critical of her to observe at it as such.
"I just kind of thought that this is for my country," she said. "So if people are going to hate on me it's for the wrong reason."
Social media users have been especially critical of Evancho's inauguration slot in light of the fact that she has a transgender sister, 18-year-old Juliet (Trump's Vice President-elect, Mike Pence, has a history of anti-LGBT policy). Juliet says she'll be missing the ceremony because she has a "prior engagement," but said she'll be with Jackie "in spirit." Actually, it went more like this:
Juliet said that she had become careful about "literally" everything to avoid fueling more criticism. Next week, she said, she has "prior engagements."

 

Jackie gently interceded.

 
"It's just a personal event, I guess," she said.

"I definitely will be there," Juliet said, struggling with the words.

"In spirit," Jackie offered.

"In spirit," her sister agreed.
Both Jackie and Juliet insist that neither Jackie's plans to attend inauguration, nor Juliet's choice to abstain from it, is indicative of either's political views.
And the dizzying diplomacy extends to the teens' father, Mike, and mother, Lisa. Mike and Lisa said they're suing the local school district for Juliet's right to use a women's bathroom, but both declined to declare any political allegiance.
"We're fighting this discrimination at the high school," Mike said. "It doesn't matter who's going into the office, we would still fight that fight."
They Passed: Musicians Who Won't Perform at Donald Trump's Inauguration
25 Celebrities Who Support Donald Trump