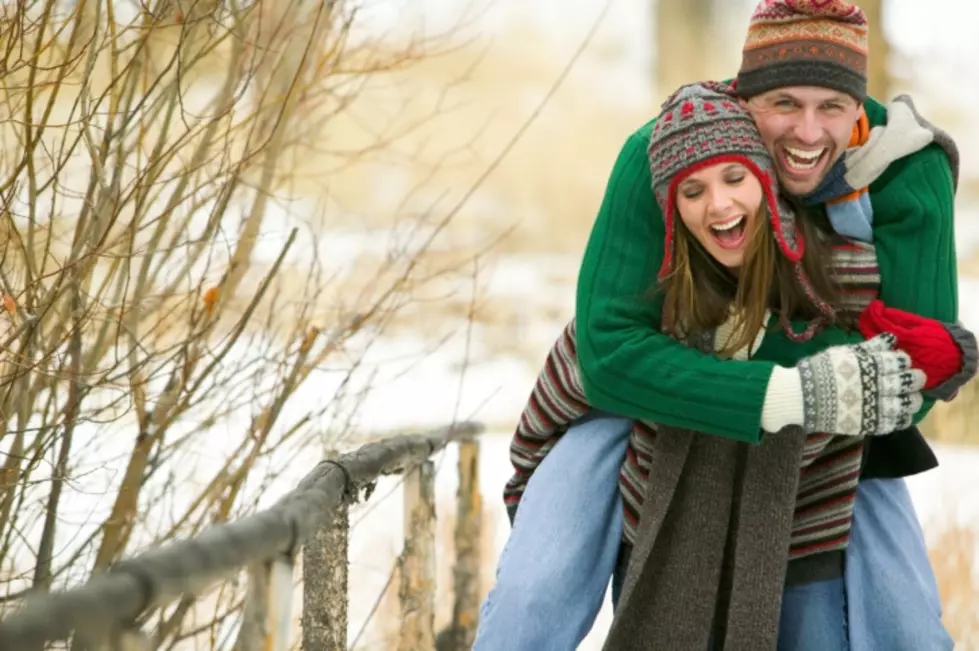 Here's Our Favorite Date Night Ideas for Winter in South Jersey
Credit: Jupiterimages / ThinkStock
With the cold weather creeping in, you may find it difficult to get out for a romantic night with your significant other. Don't worry, we have your back!
Even though the weather has changed, there's still plenty to do around South Jersey. Check out some date ideas that will surely warm up both of your hearts.
1

A personal favorite that engages physical activity and lots of fun. Young's Skating Center hosts an Adult Skate Night every Wednesday night, so you don't have to feel embarrassed if you fall down. (Since no children will be watching you).

HINT: You can also substitute this with ice skating! 

2

A very relaxing environment that lets you appreciate art, while being sociable with your date. You will also get to see each other's interpretation of the artwork - an interesting feature to listen to.

Credit: Andrew Burton / Getty Images

Credit: Andrew Burton / Getty Images

3

This one may seem strange - but there is something soothing about listening to the ocean waves collide at night. Get in some cozy winter clothing and walk the boardwalk with your date. A walk in a nice park could substitute for this as well.

Credit: Adam Berry / Getty Images

Credit: Adam Berry / Getty Images

4

Shopping with your date can engage interesting conversations, and lets you explore personal opinions of different things.

5

Whats better than testing your cooking ability by cooking a homemade meal for your date? Allow dim-lighting and perhaps a candle to set the mood. Then top it off by watching an enjoyable movie on the couch and getting cozy.