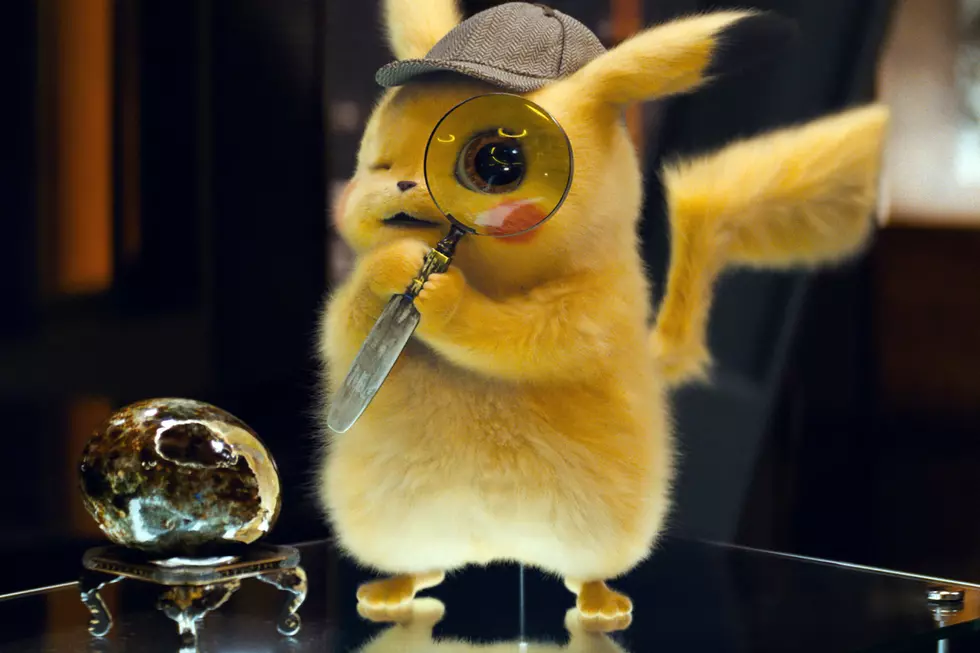 HBO Offering FREE Streaming For Nearly 500 Hours Of Programming
Warner Bros. Picture
Here is another reason for you to stay home...
HBO is offering a pretty sick library of shows and movies -- nearly 500 hours worth of content FYI -- that people can stream FOR FREE this April as part of their #StayHomeBoxOffice campaign.
This is going to be the largest amount of programming that HBO will make accessible to the public outside of their subscriber base.
Here is how you gain access:
For Non-subscribers, download the HBO NOW app or visit HBONOW.com.
Cable and other satellite providers will also make the streaming content available for free on TV and HBO GO.
KEEP READING: Check out these totally awesome '80s toys
Plus, this will give you a sneak peek of what it will be like to have an HBO Max membership which is expected to launch in May.
Take a look at ALLLL of the shows and movies that you will be able to watch for FREE this April:
"Silicon Valley" (6 Seasons)
"Six Feet Under" (5 Seasons)
"The Sopranos" (7 Seasons)
Docuseries and Documentaries:
"The Case Against Adnan Syed"
"Elvis Presley: The Searcher"
"I Love You, Now Die: The Commonwealth v. Michelle Carter"
"The Inventor: Out for Blood in Silicon Valley"
"Jane Fonda in Five Acts"
"True Justice: Bryan Stevenson's Fight for Equality"
"We Are the Dream: The Kids of the MLK Oakland Oratorical Fest"
"The Bridges of Madison County"
"The Lego Movie 2: The Second Part"
"Nancy Drew And The Hidden Staircase"
"Pokémon Detective Pikachu"
Okay....being that you have nearly 500 hours worth of content to watch, I would get started.
Fun Fact: If you watch all of their content nonstop, you can finish in a little over 20 days and then hopefully by then, this Quarantine life will be over!

Enter your number to get our free mobile app