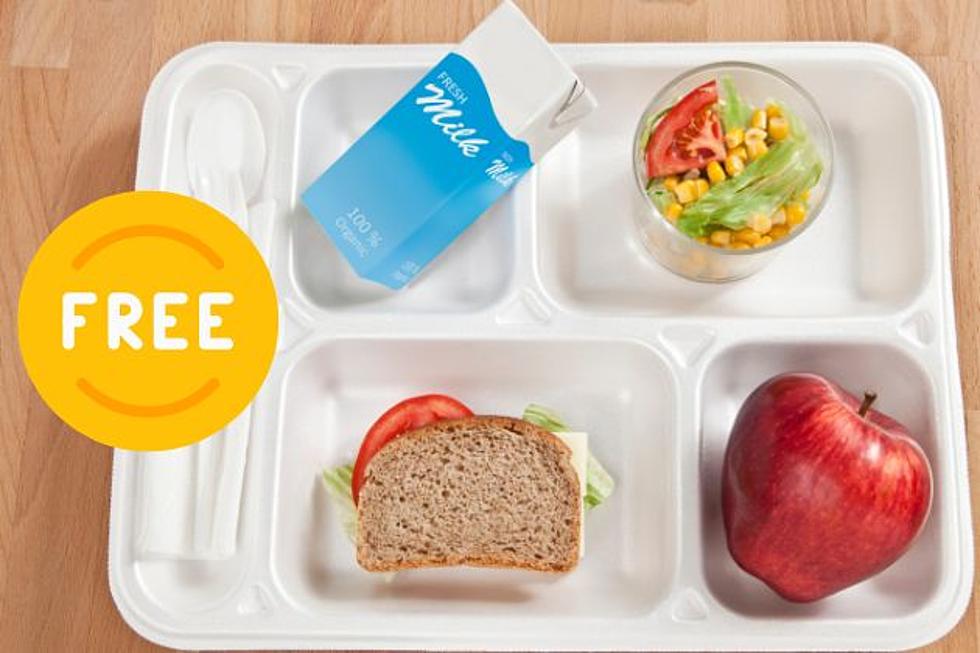 Free lunch for every student — NJ lawmakers approve a 5-year plan
Canva
🍎 Three legislative committees have approved a plan for universal free lunch at school
🍎 The number of eligible students would gradually increase over 5 years
🍎 Advocates say NJ shouldn't wait 5 years to make this happen
---
New Jersey is looking at the idea of providing every student with free school lunch, at an eventual cost of more than $500 million per year.
Legislation that puts a five-year timetable on the plan has been approved by two separate Assembly committees and a Senate panel, as some groups push lawmakers to get rid of the ramp-up and just immediately start feeding free lunch to every kid.
"Children can not learn on an empty stomach, and school meals are just as important to academic success as textbooks and transportation, which we do not charge families for," said Lisa Pitz, director of Hunger Free New Jersey.
Under the measure that's sponsored by four Democrats, including Assembly Speaker Craig Coughlin, schools would provide free lunch to a growing number of kids — with looser income restrictions each year — until every student is included in the sixth year, regardless of household income.
The bill's language gets the ball rolling in the 2023-2024 school year. Free lunch for all would kick in for the 2028-2029 school year.
Advocates for the change, including Assembly Agriculture and Food Security Committee Chairman Roy Freiman, said the implementation of free lunches would remove the stigma that's currently associated with free or reduced-price lunch and may deter some eligible families from participating.
"There's an embarrassment — this goes away," Freiman said. "There is no having to single themselves out, or go hungry as the other alternative."
Currently, the federal government covers for the cost of free meals for students who live in families who fall a certain level below the poverty level.
If New Jersey wants to expand the pool of eligible students, the federal government won't foot the bill. A fiscal estimate that accompanies the legislation says that New Jersey school districts would not be on the hook for the extra finances — it would be the state's responsibility.
In Fiscal Year 2025, the program would cost New Jersey $54.5 million, the estimate says. The price tag would be higher than $100 million during each of the next three years, until it eventually hits $518.9 million in Fiscal Year 2019 and beyond.
"We really appreciate the language throughout the bill that would essentially push the cost of expanding free meals on to the state, so that districts aren't faced with any kind of economic issues," said Jonathan Pushman, director of government relations for the New Jersey School Boards Association.
Freiman's committee unanimously approved the measure on June 15. The Assembly Appropriations Committee advanced the bill by a vote of 7-4 on June 22. The Senate Budget and Appropriations Committee green-lighted the bill on Tuesday.
Along with other groups, Hunger Free New Jersey expressed its support of universal free lunches but insisted that the multi-year phase-in be eliminated.
"We do not believe that we have the time to wait," Pitz said. "The time to act is now."
Report a correction | Contact our newsroom
These are the best NJ high schools for sports
Stacker
put together a list of the best high schools for sports across New Jersey — using data from Niche that included sports championships, family surveys, student enrollment, athletic participation rate and sports options. Here's the top 25.
Plant Some Of These In Your Idaho Garden to Keep Mosquitoes Away
As we previously told you, mosquitoes are the most
dangerous creatures on earth
. If you want to keep them away from you're yard, these plants can help!