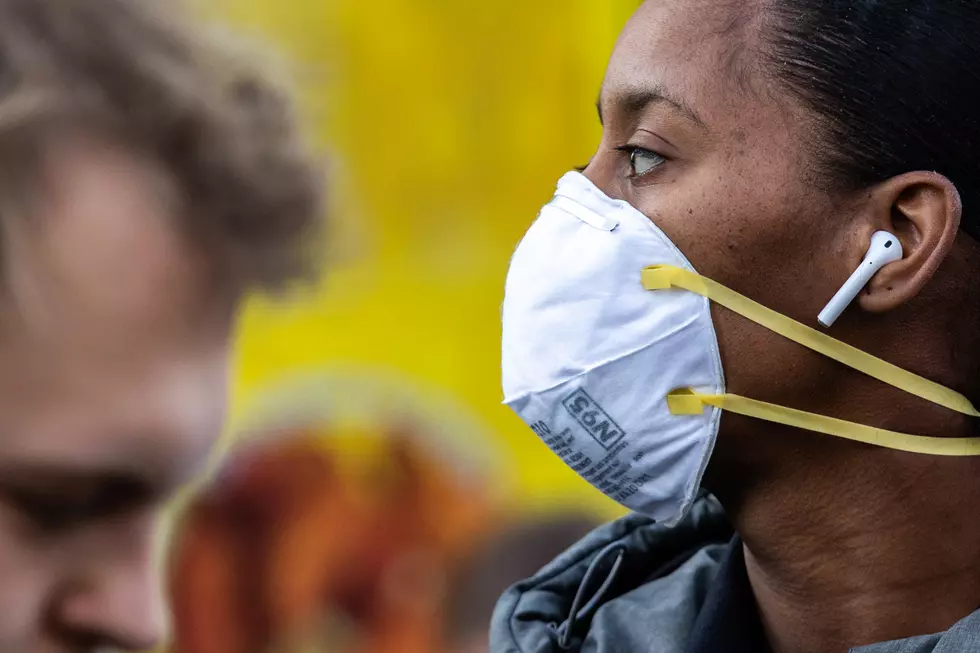 Experts Say You May Not Be Wearing Your Mask Correctly
Getty Images

One of the most recent rule changes for the garden state is that everyone must be wearing a cloth mask or scarf over their face whenever entering an essential business to help curtail the spread of the coronavirus.
BUT....if you are not wearing your mask properly, it kind of renders this new rule useless.
Now yes, wearing a mask all the time is going to take some getting used to but the less you touch it, the better.

Enter your number to get our free mobile app
According to NYTimes.com, "Wearing a mask takes some getting used to, for sure," said Dr. Scott Segal, chairman of anesthesiology at Wake Forest Baptist Health. "You are probably wearing it exactly right if it's a little stuffy."
Here are some very important DO'S and DON'TS to remember every single time you put on your mask:
DON'T: Wear the mask below your nose.
DON'T: Leave your chin exposed
DON'T: Wear your mask loosely with gaps on the sides
DON'T: Wear your mask so it just covers the tip of your nose
DON'T: Push your mask under your chin to rest on your neck
DON'T: Make a habit of touching the front of your mask, even when taking it off
DON'T: Take off your mask until you are safely inside your home
DO: Wear your mask so it completely covers your nose
DO: Wear your mask so your chin is completely covered
DO: Wear your mask tight so it fits snug around your face.
DO: Use the ties or loops to remove your mask when you take it off
Also keep in mind that a mask alone is not going to protect you from the coronavirus.
You MUST still practice social distancing, self-quarantining when you think it is necessary and continue to incessantly wash your hands.
I hope these tips helped. If you are wearing an uncomfortable mask, it might as well be put on correctly so you are not uncomfortable for no reason.
Thank you to NYTimes.com for putting together this awesome guide. I am sure A LOT of people needed to read this before going back out in public.
Stay safe and stay healthy.
And remember, ALWAYS WEAR A MASK!
How can I stay safe while grocery shopping? And answers to 24 other coronavirus questions