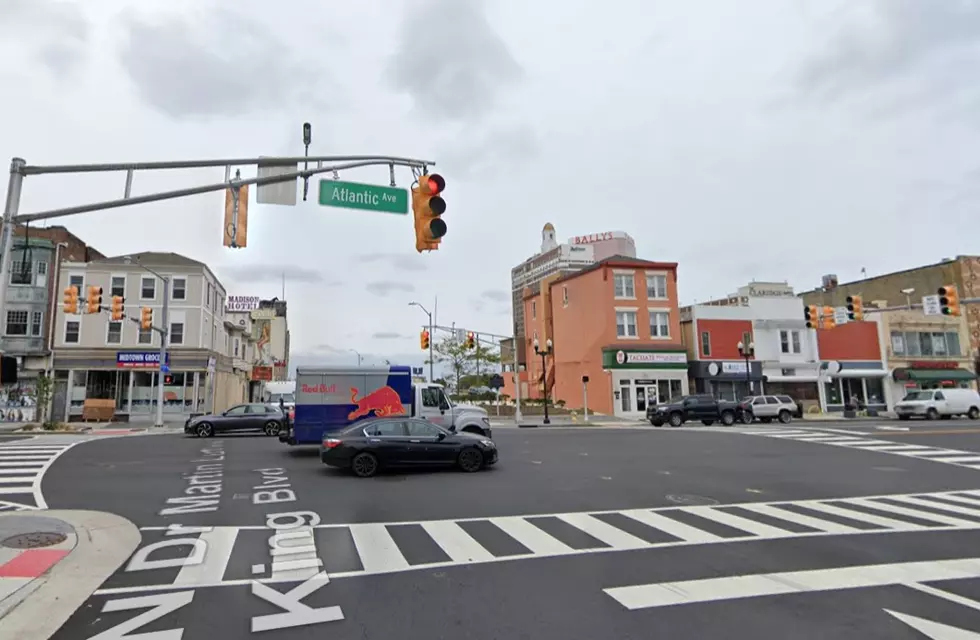 Big Makeover Plans Coming Soon to Atlantic Ave in Atlantic City
1700 block of Atlantic Avenue in Atlantic City - Photo: Google Maps
Get ready for a slimmer version of Atlantic Avenue as traffic pattern changes are coming to one of the busiest streets in Atlantic City.
According to the Press of Atlantic City, Atlantic Avenue's four lanes will be modified and now will only be open to two lanes of traffic. A center median will now be added along with two protected bike lanes. This should make people who bike as a mode of transportation extremely happy. Parking will continue to stay parallel along the curb.
The $8 million to $10 million Atlantic Avenue makeover will come from 90% federal funds and 10% city funds, and will encompass Albany Avenue at Stockton University to its end in the inlet at Maine Avenue.
Officials are hoping for a safer ride for motorists and pedestrians crossing at intersections with all traffic lights being synchronized. Street lights will also be improved for safer conditions at night. The makeover also includes upgraded handicapped ramps. Striping painted on the road will also be easier to see. The changes coming to Atlantic Avenue are intended to slow down traffic and raise the level of safety.
Bidding for the Atlantic Avenue $10 million makeover will begin this October.
Source: Press of Atlantic City
LOOK: Carson Wentz's $1.7M South Jersey Estate is for Sale
LOOK: Famous Historic Homes in Every State