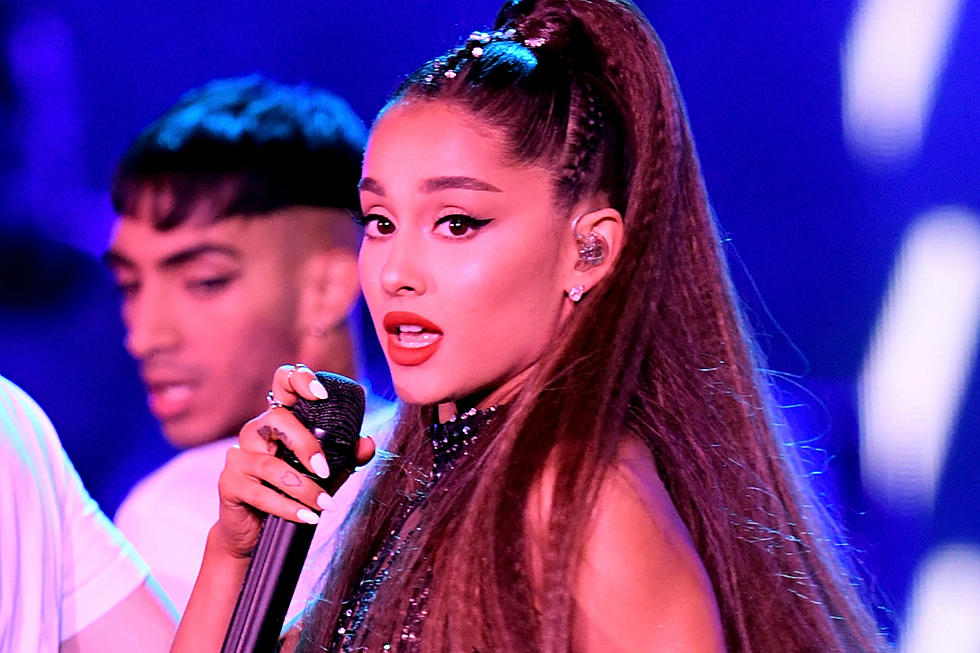 Ariana Grande Apologizes After Making Joke About Murder Victim JonBenet Ramsey
Kevin Winter, Getty Images
Ariana Grande issued an apology after making an insensitive Halloween joke about JonBenet Ramsey.
Over the weekend, the pop star's best friend Doug Middlebrook posted an Instagram photo of a magazine with the child beauty queen on the cover alongside the caption, "No one has done more covers."
However, it was Grande's comment that didn't sit well with the internet. In the comments sections, she wrote, "I can't WAIT for this to be your Halloween look," to which Middlebrook replied, "Working on it already."
As most people know, 6-year-old Ramsey was found murdered in her Boulder, Colorado, home on December 26, 1996. At the time, the case captivated the world for more than one reason. Firstly, it was the timing of her death... one day after Christmas. Secondly, her parents and brother were considered suspects for a long time until they were cleared and finally, it's because her murder has still never been solved even after all these years.
Therefore, it's unsurprising many Twitter users slammed Grande for telling Middlebrook she couldn't wait to see him dress up as a murder victim for Halloween. "Wait WHAT??" one person wrote, "An 8-year-old girl who was violently killed, strangled and suffocated cannot be anyone's costume…"
A few hours the user shared their tweet, Grande responded directly to it. "Yeah no, I deleted it very quickly and understand that it's not at all funny," she wrote. "This was out of pocket and I sincerely apologize.'
Meanwhile, Middlebrook also deleted the Instagram post, but that hasn't stopped others from calling out the 26-year-old for being incredibly insensitive.
Crazy Celebrity Conspiracy Theories