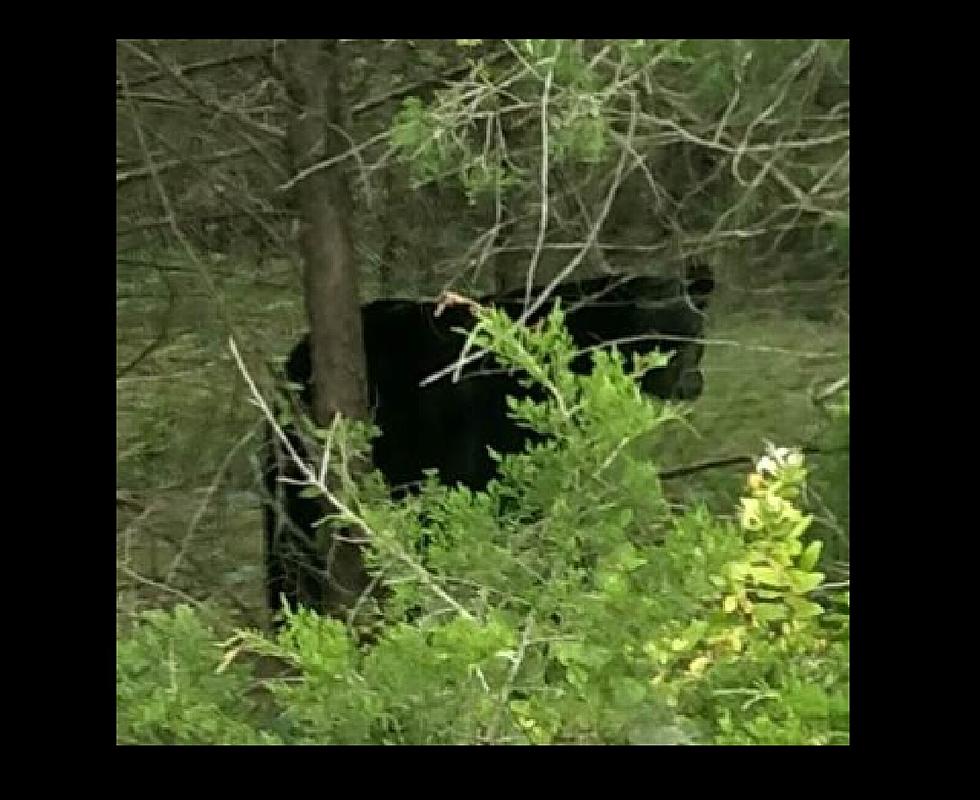 Another Bear Sighting in Cumberland County, NJ
Photo courtesy of Sharon Hansen
For the second time in just a few days, a bear has been spotted in Cumberland County.
This sighting, by local resident Sharon Hansen, took place Saturday near the Dollar General Store on Main Street in Cedarville.
Hansen had her two young daughters in the car when they saw the bear near the road. She says when their vehicle approached the bear went into the nearby woods.
Hansen says it was scary but pretty cool. It will certainly give her daughters, ages 4 and 11, something to talk about for quite a while!
What the kids didn't see was the bear caught a baby fawn. The photo and the story are here.
It was early Thursday morning that a bear was caught on a resident's Ring Doorbell video on Mistletoe Lane in Millville.  It's not known if it was the same bear or a different one.
According to Google Maps, the distance between the two sighting is about 12 miles.
Another bear sighting happened back on May 25th in Egg Harbor City. Again, we don't know if it was the same bear or a different bear.
The State of New Jersey Division of Fish and Wildlife says bears have been spotted in every county in New Jersey, and it's not as rare of an occurrence as it used to be. They remind us to use commence sense and keep a safe distance from bears.
Have you seen a bear recently in the Atlantic, Cape May, and Cumberland County areas? If so, we'd welcome the chance to hear your story and share your photos or video. Please send an email to joe.kelly@townsquaremedia.com.
Leaping Dolphins and Whales Near Cape May NJ
Our friends at the Cape May Whale Watcher Have Shared Some Unbelievable Photos!
Check out this Port Republic Home - Perfect for Pool Parties!
If you like to entertain, this works!