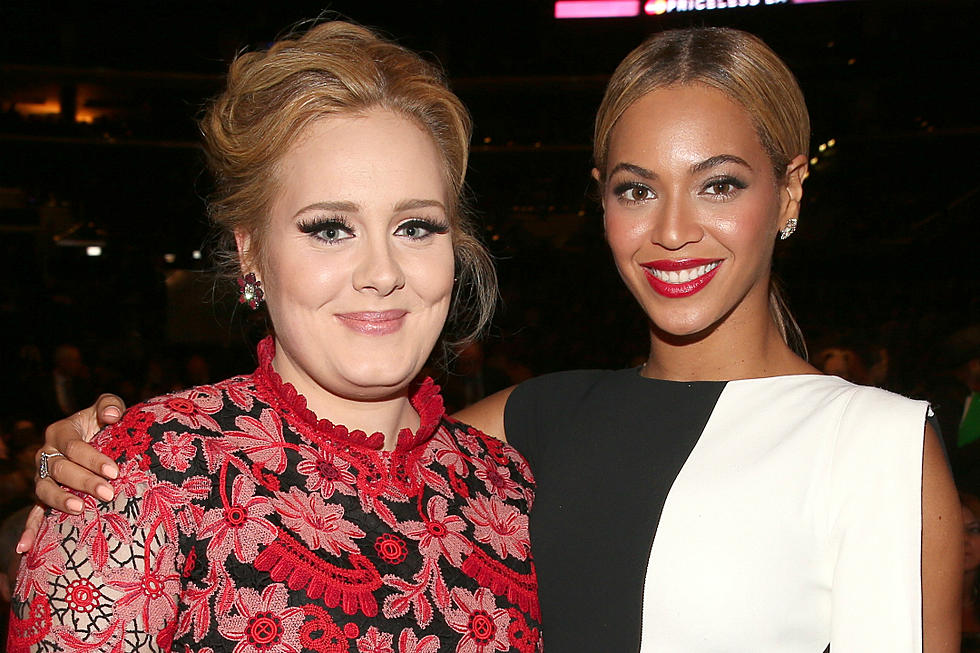 Sorry, There's No Adele and Beyonce Collaboration After All
Christopher Polk, Getty Images
UPDATE (3 PM): Well, our dreams are officially shattered: It looks like Ryan Tedder was pulling a journalist's leg when he shared that he had recorded a song with Adele, Beyonce and Chris Martin for his band's upcoming album.
Joke's on us! (But really, we're gonna go cry in the corner now, because this would have been epic...)
ORIGINAL STORY (12 PM): OneRepublic's Ryan Tedder just revealed Adele and Beyonce have collaborated on a song for the band's upcoming fifth studio album, Human, which is due out sometime in 2020.
While discussing the new album at this weekend's Global Citizen Festival, Tedder confirmed the superstars teamed with Coldplay's Chris Martin to record a new track, marking the first time the iconic trio has worked together. Though he wouldn't divulge any other details, such as the song's title, he said it's definitely happening.
"We have one song featuring Beyonce and Adele with a Chris Martin piano solo in the bridge. I don't want to talk..." the singer/songwriter told Z100 New York before the interview cuts out.
Watch footage of Tedder announcing the news below.
Meanwhile, there are some fans who are speculating that Tedder might have been joking, but considering he co-wrote Beyonce's "Halo" and Adele's "Rumor Has it," it's not completely crazy to think the two would record a song together for his next album.
Also, Adele is one of Beyonce's biggest fans. When 25 won a Grammy for Album of the Year in 2017, she dedicated her acceptance speech to the Lemonade singer. "I can't possibly accept this award," she said. "I'm very humbled and I'm very grateful… but my artist of my life is Beyonce. And this album to me, the Lemonade album, is just so monumental."
Stay tuned for more details regarding this possible collaboration...
10 Girl Power Pop Collaborations