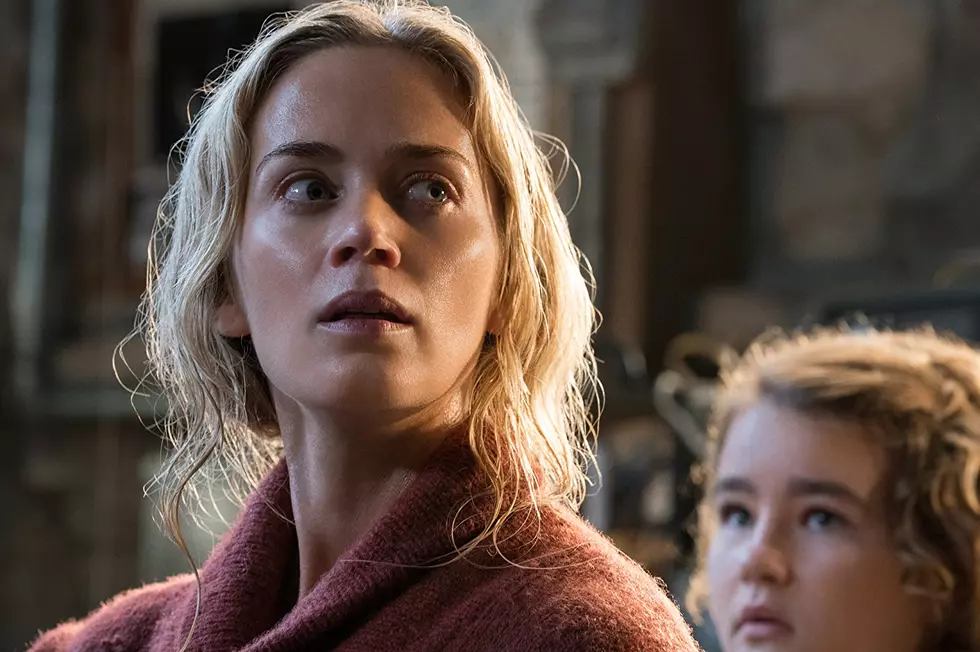 'A Quiet Place' Is Officially Getting a Sequel
Paramount
A Quiet Place was such an instant runaway hit at the box office, it would have been madness for Paramount not to even consider doing a sequel. Well, good news: they've considered it, and they're officially doing it, as Paramount's studio chief announced at CinemaCon on Wednesday.
Studio chairman-CEO Jim Gianopulos made the announcement (via THR) during Paramount's CinemaCon panel and said, "If you told me five years ago that an almost silent film starring the very funny guy Jim from The Office would have been a hit at Paramount, I would have said, 'Well, I should go work at Paramount.'" A Quiet Place's success was a huge and much needed win for the studio, which has been struggling to keep up at the box office in recent years, so a sequel was pretty much inevitable. No word yet on a release date or a cast, but John Krasinski is directing the Paramount movie Life on Mars next so he will probably not be hugely involved.
I said before that I don't think A Quiet Place really needs a sequel, but there are some interesting directions the second movie could go in. Krasinski expertly built a world within the first five minutes of his movie: we know the rules, we know the stakes, and we also know that there are more people out there than just this one small family. Maybe A Quiet Place 2 would find a gathering of humans engaged in some sort of resistance against the terrifying creatures, or it could follow a different small family trying to make the best of things while staying completely silent. The good thing about A Quiet Place is that there's room for expansion here, and that's probably exactly what Paramount is going to do.
Gallery – 5 Awesome Horror Sequels You Can Stream Right Now: