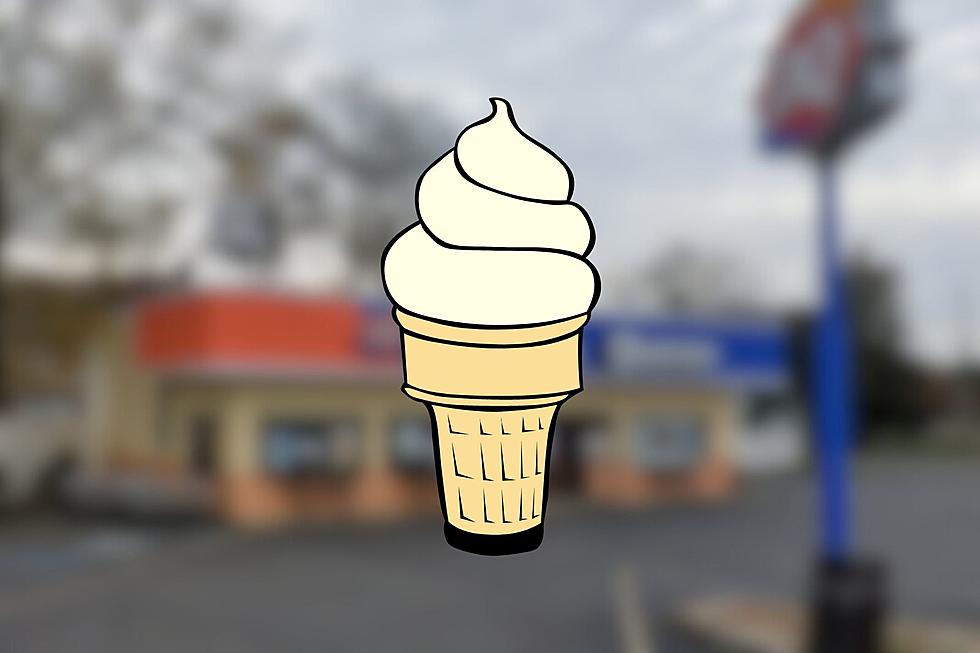 This Popular New Jersey Ice Cream Chain Is Offering Its Treats For Less Than A Dollar
Photo Credit: Google Maps / Canva
Do you know that saying "you get what you pay for"?
I think of it every time a see a place that advertises for tattoos that are under a hundred bucks.

I also think about that saying when it comes to my food.
If I pay ten bucks for a pizza, I'm not going to expect as much from it as say a twenty-dollar pie.
That being said, sometimes deals come along that are too good to pass up, and even at a massively discounted price, the product in question is still going to be good.
Right now, there's a very popular ice cream chain that's selling its signature treat for less than one dollar.
There's not much you can get for a dollar anymore, except maybe a slice of pizza from one of Jersey's few remaining dollar-slice pizza shops.
You can check out that awesome deal here. 
The ice cream chain that's offering frozen treats for less than a buck is pretty popular and has been around since the 1940s.
When I was a kid my dad and I would make almost weekly trips to one of these places in the summer to eat ice cream and watch traffic.
Our go-to treat by the way was the blizzard.
Yes, I'm talking about Dairy Queen, and for a limited time, you're able to get their famous Blizzard for only 89 cents.
According to APP, there are a few rules you have to follow in order to get this delicious treat for less than a dollar.
You have to place your order through the DQ Mobile App which is only available between April 10th and April 23rd.
That gives you about two weeks to enjoy 89-cent Blizzards.
Where In New Jersey Can You Get The 89-Cent Blizzard Deal?
APP reports that there are twelve DQ locations near the Jersey Shore offering this 89-cent Blizzard deal:
827 12th Ave in Belmar

493 US Hwy 9 in Bayville

40 Trenton Lakewood Rd in Clarksburg

545 US Hwy 130 N in East Windsor

701 Park Ave in Freehold

673 Newman Springs Rd in Lincroft

1013 Route 70 Unit 6A in Manchester

97 Atlantic Ave in Manasquan

2506 Bridge Ave in Point Pleasant Boro

449 State Route 35 in Red Bank

982 US Highway 9 in South Amboy

931 Fischer Blvd STE 9 in Toms River ~APP
I think 89 cents is a great deal for a Blizzard, and since everything is expensive nowadays a good deal is a good deal.
That being said, I'd still rather fork up a few extra bucks and hit up one of my favorite ice cream parlors around the Jersey Shore.
10 of Jersey's Best Ice Cream Places Chosen By You
Seaside Heights Fireworks Schedule for 2023