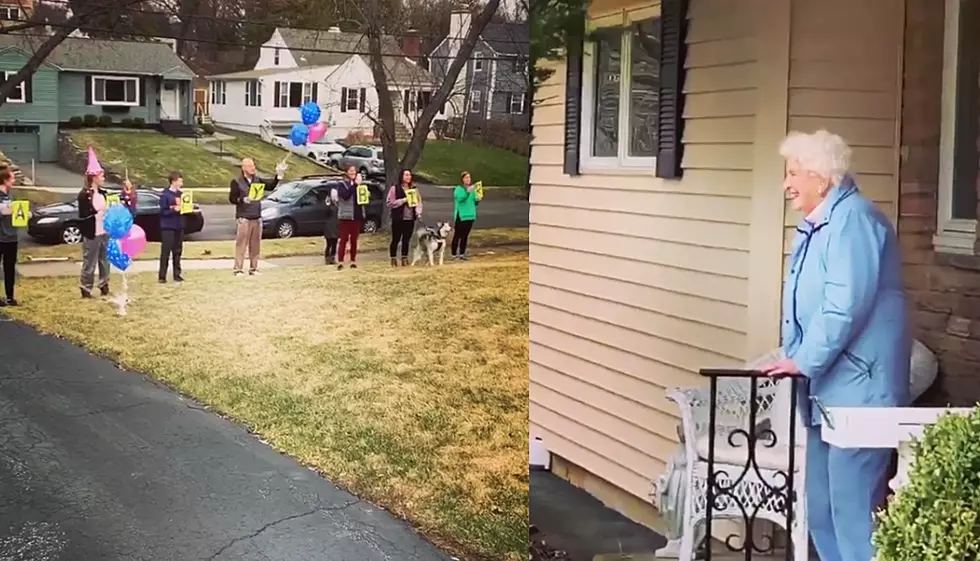 Sparta Police Chief Said Stop W/ Celebratory Processions; I Agree
sabyrne5 via Instagram
Governor Phil Murphy's stay-at-home order is still in affect.
There are a lot of residents who are abiding by the rules the best that they can and I am not going to lie to you: THIS IS HARD!
BUT.....Residents have tried to find creative ways to still acknowledge birthdays and other celebration-worthy moments while practicing social distancing and I am sorry to say this but, these cute acts of kindness should probably STOP as well.

Enter your number to get our free mobile app
We have seen adorable videos of birthday drive-bys, family members gathering on front lawns to sing happy birthday from a distance and we have even seen a video of people dressed in Disney costumes gather to surprise a young girl whose Disney trip was cancelled because of the pandemic.
But here is the thing: if you are singing Happy Birthday together on a front lawn, the only person who is actually practicing social distancing is the person being sung to inside.
These are incredibly nice gestures. There is no doubt about that. But I only see these birthday processions as one thing: a HUGE risk.
And I am not the only one who is thinking this way.
According to NJ.com, Sparta Police Chief, Neil Spidaletto, made his thoughts clear in a Facebook Post and is asking for, "the immediate cease and desist of individual celebratory processions. Regrettably, this measure must be taken to ensure that our community, and each resident within it, remains compliant with all state mandates around COVID-19 as ordered by Governor Murphy." 
You are still standing within a few feet of others who could be acting as hosts and when the festivities are over, everyone is going back to their respective households after possibly being exposed.
Even if you are in your car, honk your horn and wave and then drive away, these celebrations are encouraging people to leave their homes. THAT is a big NO NO.
We have only heard from the Sparta Police Chief regarding this matter so far but I am  100% on board with his train of thought. These surprise celebratory processions should be stopped throughout the entire Garden State.
We already have the second highest number of confirmed cases in the entire country and thousands have already passed away because of COVID-19.
These processions are simply prolonging this crazy time and putting other peoples' lives at risk. As safe as you think you are being, you are still putting yourselves and others at risk because a small crowd gathering on a front lawn is COVID-19's dream.
STAY HOME. NO MATTER THE EVENT OR OCCASION. OTHERWISE, MANY MORE BIRTHDAYS, ANNIVERSARIES AND OTHER CELEBRATIONS WILL HAVE TO BE CELEBRATED WHILE IN QUARANTINE. 
Let's just do things right for a month or two and see where we are at. We can do this. We just have to do this right.
Take a look at the original article at NJ.com.
READ MORE: Here are 10 ways to help others who are struggling right now