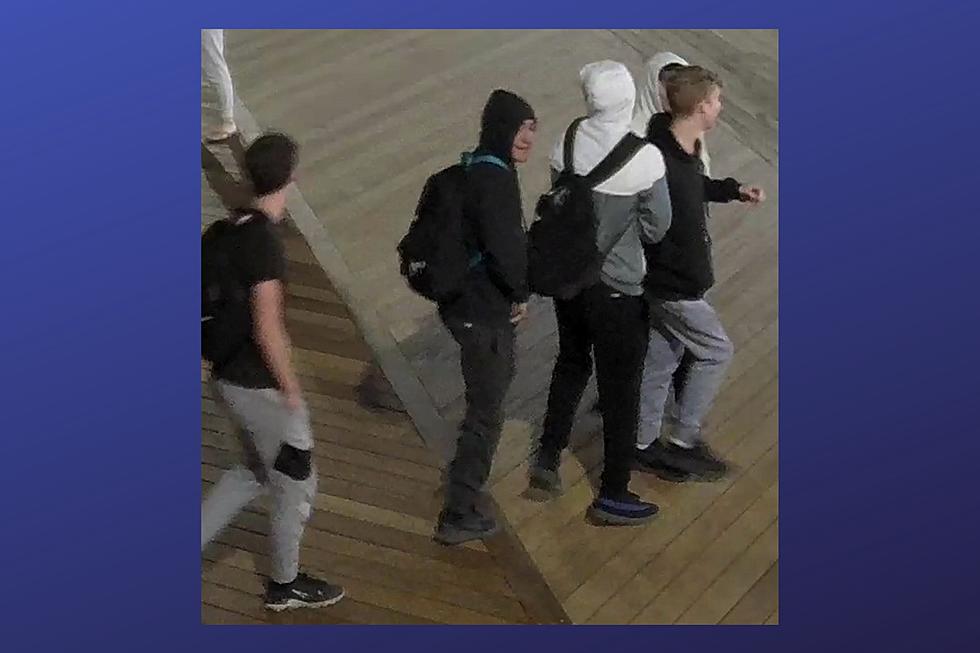 Wildwood, NJ, Police Seek IDs of Those Who Damaged City Property
Wildwood Police are asking for help with identifying several people wanted for criminal mischief - Photo: Wildwood Police Department
Authorities in Wildwood are asking for your help with identifying several people wanted in connection to criminal mischief.
The Wildwood Police Department says late Saturday night at about 11:00, "the individuals depicted in these photographs committed an act of criminal mischief which resulted in damage to property belonging to the City of Wildwood."
Police did not indicate exactly what was damaged.
Anyone with information about who these people are can contact the Wildwood Police Department at (609) 522-0222.
RELATED COVERAGE
15 South Jersey Restaurants You Must Try This Summer
The 10 Most Naughty-Sounding Town Names in New Jersey