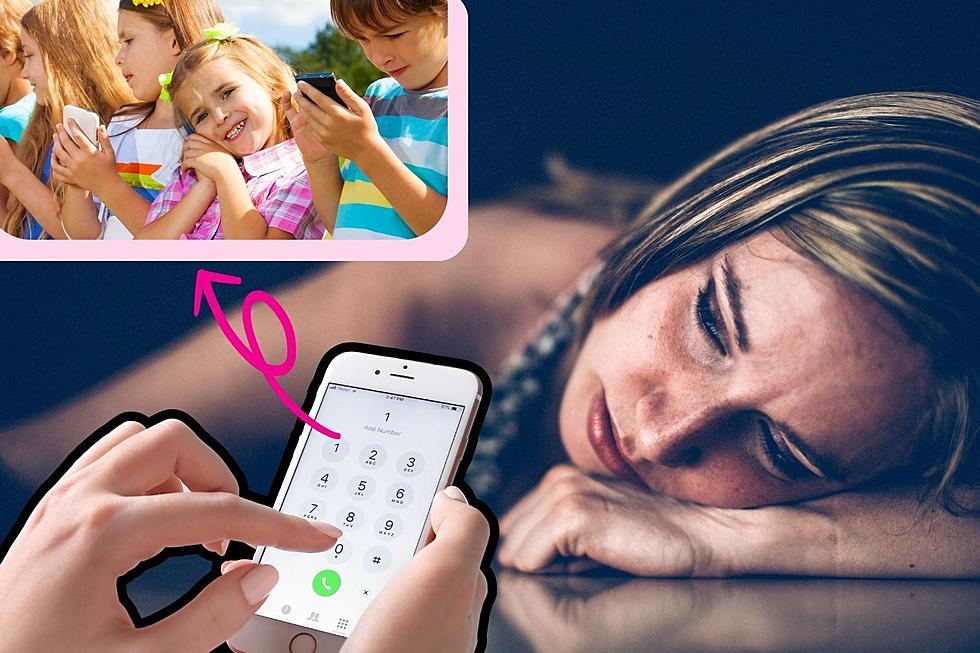 NJ Residents Having A Bad Day Encouraged To Call Kindergarten Hotline
Canva
Everybody's had a bad day before, right? Some days are worse than others. Other days, however, it's almost imperative that you hear some encouraging words or well wishes to life your spirits.
We've all gone through periods in our lives during which the days don't shine as bright as the others. Maybe you're dealing with grief because you've just lost someone close to you. Maybe you're having a hard time adjusting to your empty nest. Maybe you're estranged from family members for the good of your mental health, but are really struggling with loneliness.

A group of children from 5-12 years of age have teamed up through the West Side School in Healdsburg, CA, to form what's now become known as 'Peptoc.' It's a public art project that involved students producing motivational flyers, pamphlets, and other hand-outs in an effort to lift the spirits of everyone who gets to see them. The best part of the project so far has been the hotline.
If you call the number 707-873-7862, you'll be asked the reason for your call. You can select "option 2" if you're looking for words of encouragement. That's what I did. What you'll hear will surely warm your heart.
I'll tell you this much: you'll probably cry.
I teared up when I heard the little voices of all the kids telling me how proud they were of me and that I mattered. Everyone from children to teenagers and even grown adults will find some joy when calling the kindergarten hotline.
According to the project's website, the hotline was receiving 60,000 calls an hour within 10 days. They would count more than 4 million calls in just 3 weeks. THREE WEEKS! How incredible is that?
It makes me wonder whether this is an idea that could work in every single state. Who wouldn't find joy in hearing their littlest neighbors wish them well and remind them of their worth?
Find out more about the PepToc hotline HERE.
Source: Westsideartprogram.wixside.com
Top 30 school districts in NJ spending the most per pupil
These are the most expensive school districts in the state of New Jersey. Based on 2022-23 school year budget and enrollment figures, these are the districts spending the most per student. We only included districts with at least the state average enrollment of about 2,000 students.
Gallery Credit: New Jersey 101.5
These NJ school districts have full day pre-K
More New Jersey school districts than ever have begun to offer preschool programs. The following communities have free, full-day pre-K, thanks in part to state funding.
Gallery Credit: Erin Vogt